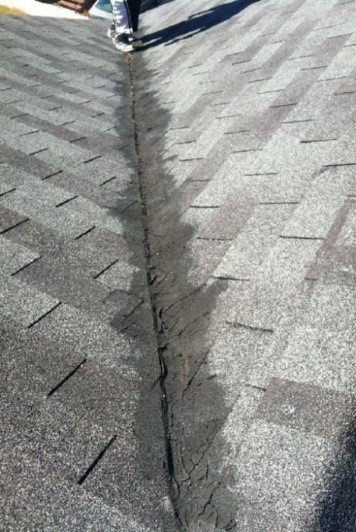 ROOF REPAIR
Has Living in the Rapidly Changing Seasons of Northern Illinois and Southern Wisconsin Proven to be Difficult When it Comes to Maintaining Your Roof Properly?
If your residential roof has sprung a leak or faced erosion over time due to the fluctuations in temperature and harsh weather, you can count on EcoHome and our partners Kanga Roof to hop to the rescue and get it fixed quickly and safely.

Our residential roof repair diagnostic service promises to find the root of your roof-related issues. One of our expert technicians will survey your roof and once we have inspected everything, we will walk you through the best repair options for your roof.
We're Also One of the Only Companies in the Region that Offers Emergency Residential Roof Repair Services.
In the event your home requires immediate attention, our roof repair specialists can tarp and secure your roof or home to prevent further damage to your residential property.

EcoHome roofing technicians can quickly perform diagnostic services on residential properties in Winnebago, Boone, Ogle, Stephenson, McHenry, and Lee counties in Illinois, and Rock and Walworth counties in Wisconsin.
What are the Common Types of Roof Leaks?
For residential properties, there are several common types of roof leaks that can result in damage or deterioration in other areas of the property. These common types of roof leaks include:
While roof leaks can be frustrating, a complete roof replacement is not always necessary, and replacing ailing shingles can help extend the service life of your roof. Our diagnostic team has the experience and know-how to determine the scale and scope of work required to restore the health of your roof.
What are the Common Causes of Roof Leaks?
While no two roofs are completely identical, there are a handful of common reasons why roofs leak. Some of these include:
Common Types of Residential Roof Systems
These are the more common types of residential roof systems found in the region, and EcoHome has a wealth of experience of executing high-quality repairs quickly on each type of these systems.
Does Your Roof Need Repairs?
Complete the form and a member of our team will connect with you ASAP about scheduling a visit and evaluation of your residential property.
About EcoHome
We've been serving the Rockford region since 2009 with high quality roof repair and installation services.