Making a Difference in the Rockford Region One Solar Roofing System At a Time

Solar Energy Roof Installation by EcoHome
EcoHome has parlayed its vast knowledge and experience in roof installation to become the Rockford region's leading provider of Solar Photovoltaic Electrical Energy Systems. We are proud to offer our customers the cleanest, safest, and most maintenance-free source of electrical power available.
Plus, EcoHome is one of the few roofing and solar companies that can repair damaged roofs and reinstall solar roof panels installed by other contractors. That's right, our repair and installation specialists can remove, repair, and reinstall both shingles and solar panels alike to ensure your roof and solar power system perform at the highest level.
How Does Residential Solar Power Work?
When it comes to incorporating solar energy, many property owners simply don't know where to start. EcoHome can not only provide a preliminary home visit and consultation to help determine whether your home can accommodate solar panels, but we can also help homeowners understand just how residential solar installation works.

Using photovoltaic roof panels, a solar power system captures and converts direct sunlight into energy for your home. Before installation work begins, we can provide 3D modeling to not only demonstrate how the panels will integrate with your roof system, but we can also provide an estimated cost savings as a result of using solar energy.
Four Main Elements of a Solar Home System
Here are the four primary elements — two of which are already in place in all homes — of most solar home systems

Solar panels, which convert sunlight into direct current (DC) electricity (similar to what comes out of batteries).

Inverters or microinverters, which convert the DC electricity into the alternating current (AC) electricity used by the grid and distributed in your home.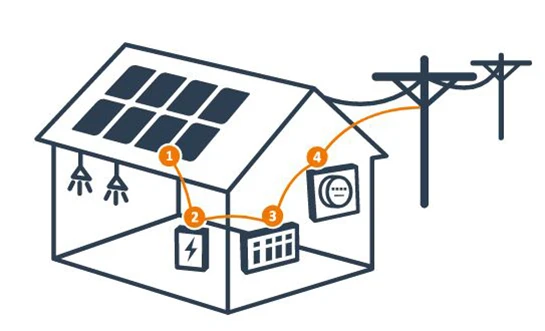 A main breaker panel (also known as a fuse box), which is where your solar power system connects to your home's electricity system.

The utility meter, which measures the net amount of energy consumption from the grid.
Are you ready to turn your residential property into a solar home? Or do you have questions about how solar works or whether your home is compatible with a solar power system? Complete the form and one of our home solar installation specialists will connect with you soon.
About EcoHome
Founded in 2009, we've established ourselves as the leading roof repair and replacement partner in the Rockford region.
EcoHome Project Gallery
Let us demonstrate how quality and craftsmanship can tackle any project.